Madame Tussauds, Impossible Festival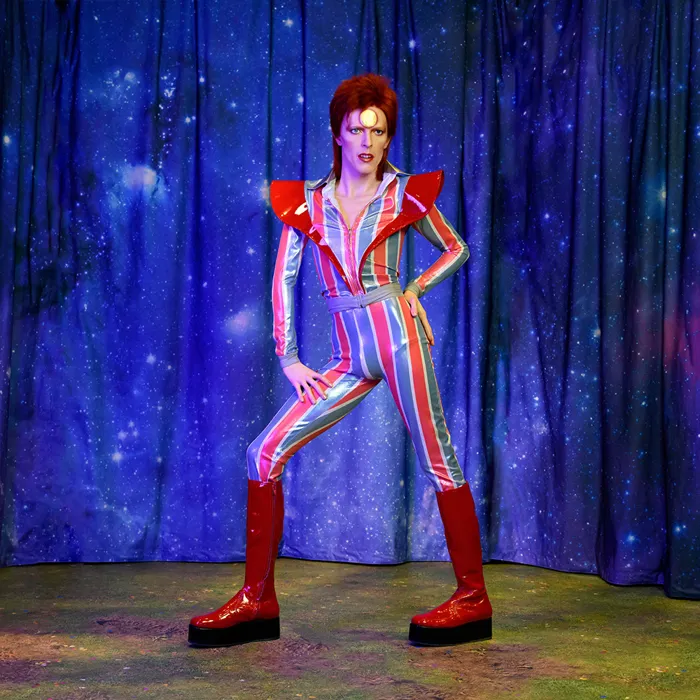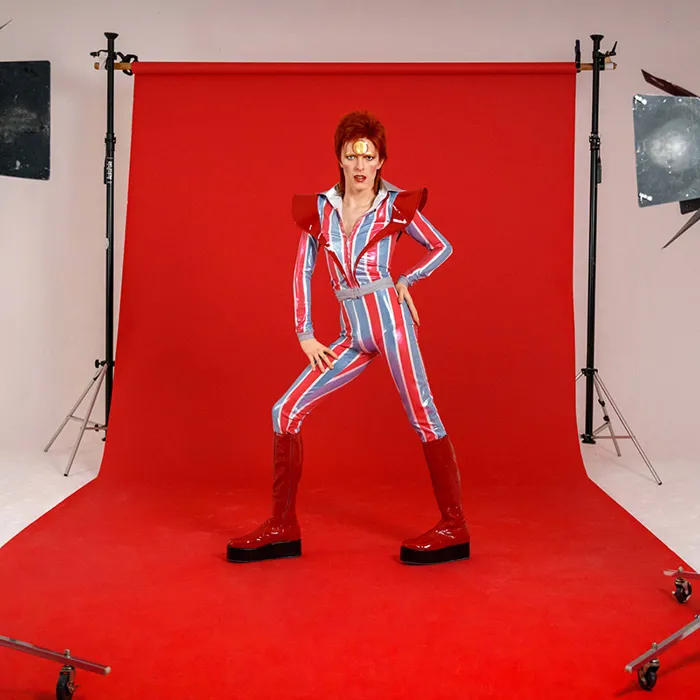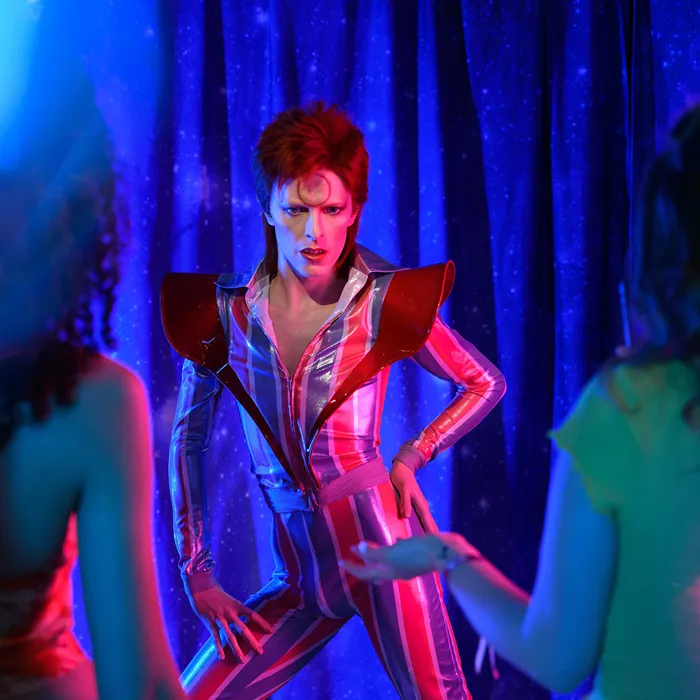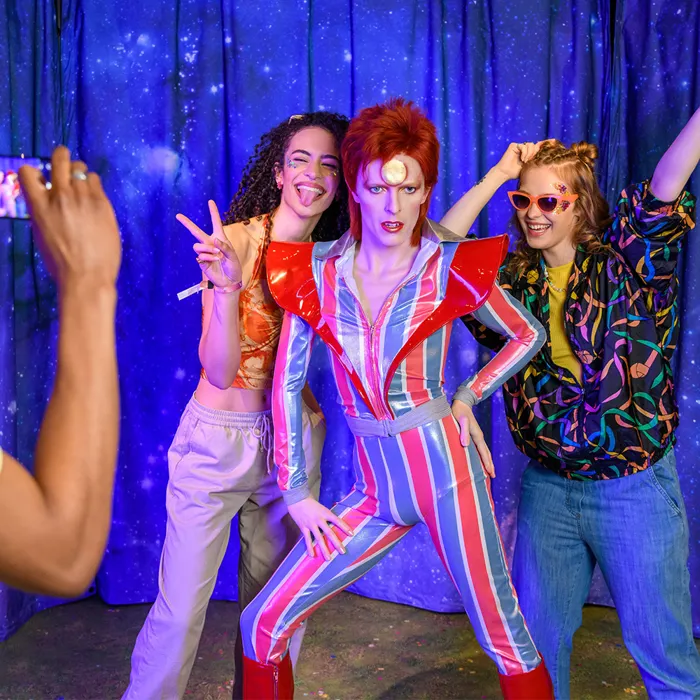 About the famous figure
Bowie played music with several bands and released his first solo album in 1967.
In 1969, he released the world famous song 'Space Oddity' followed by the album ' The Man Who Sold The World'.
As Bowie became more famous, he created his rock alter-ego Ziggy Stardust, dressing him in epic and wild costumes.
Bowie regularly changed his style and grew increasingly popular all over the world, leading him to become one of the world's greatest rock stars.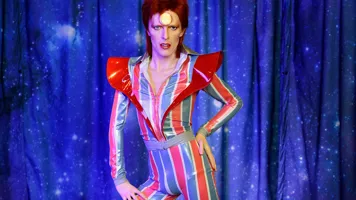 Madame Tussauds & David Bowie
Bowie's figure has been inspired by his iconic alter ego Ziggy stardust.
He is wearing a similar costume to the one Ziggy wore on stage, as well as his trademark bright red mullet and the gold circle on his forehead.
In 2007, David Bowie voiced a character on Spongebob Squarepants called Lord Royal Highness.