Madame Tussauds, Impossible Festival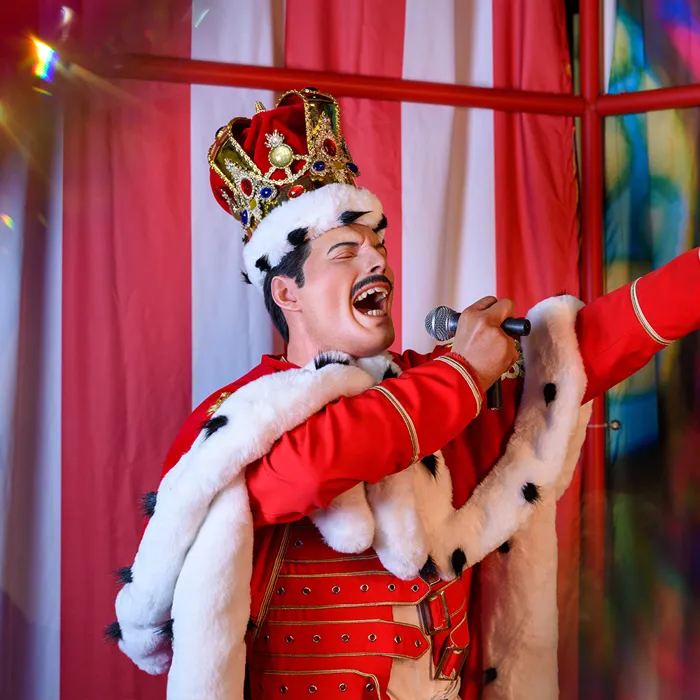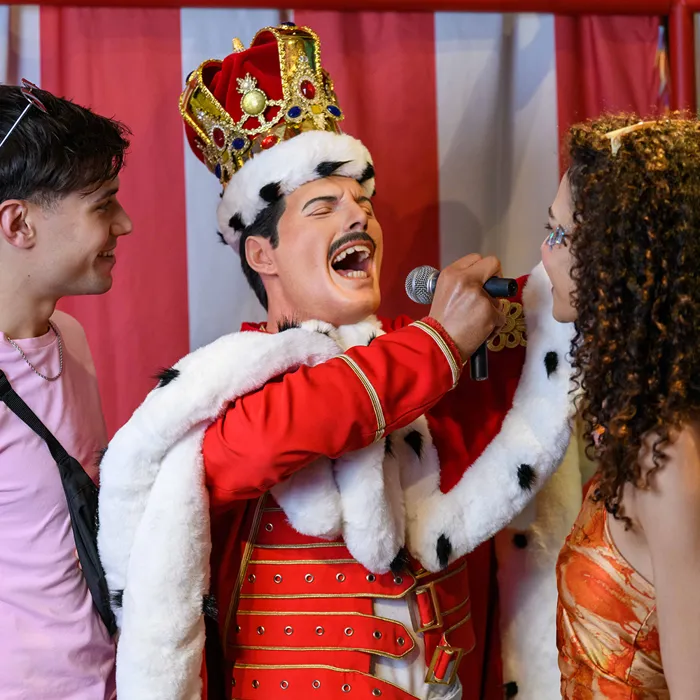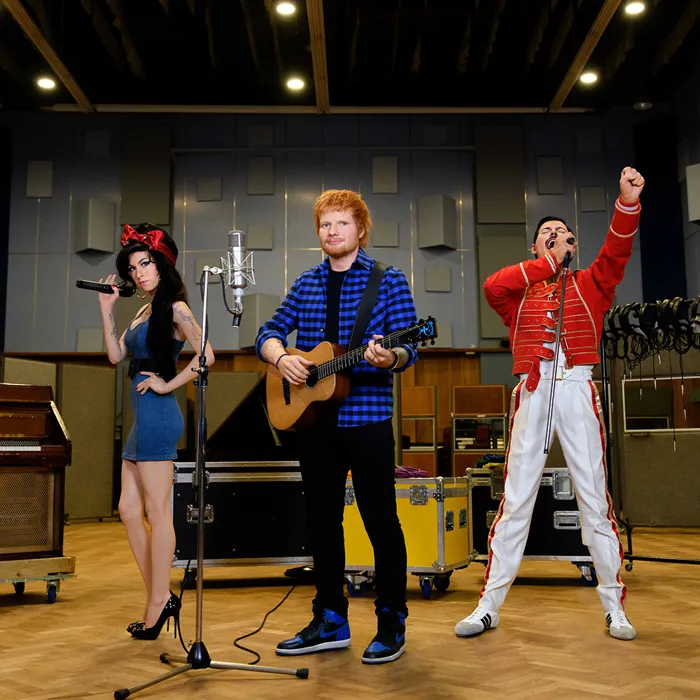 About the famous figure
Freddie Mercury moved to the London from Tanzania in 1964 and began singing with bands around the capital. He played consistently with a band called 'Smile' and after some time renamed it to 'Queen'.
The band's popularity shot up in the international charts with the song 'Bohemian Rhapsody' which was an international success. The song spent 9 weeks at #1 in the UK charts and became popular in many films.
Queen followed up their success with other hits 'We Are the Champions' and 'We Will Rock You' which became famous at sporting events around the world. By 1980, the band and Mercury had become a global phenomenon.
Madame Tussauds & Freddie Mercury
Freddie's look is inspired by his outfit at his 1986 Wembley Stadium performance. An outfit fit for a King...or Queen!
Freddie's trademark 'bottomless mic' happened by accident, his mic stand snapped mid-performance at a show during his early career but he chose not to replace it!