New in: Elyas M'Barek
Thursday 31st March 2022
Fun, Madame Tussauds, Wiener Prater, Elyas M'Barek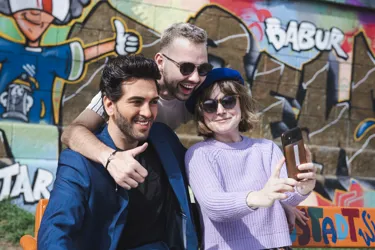 The circle closes with the arrival in Vienna. The actor, who has had great success with films such as "Turkish for Beginners" and "Fack Ju Göhte", lives in Germany but has the Austrian citizenship. The reason for this is his mother, who is Austrian.
Before coming to the attraction, the 39-year-old actor visited the Danube Canal, where – based on the film "Fack Ju, Göhte" – he checked out ​​the Austrian graffiti scene.
In a blue designer suit he can be seen in the A-List area alongside Hollywood greats such as Rihanna, Daniel Craig and Sandra Bullock.
"Elyas M'Barek has often been requested by our visitors in the past. Now our guests can meet their star for the next six months", says Arabella Kruschinski, General Manager of Madame Tussauds Vienna.
Just in time for his launch on April 1st, we are also celebrating our birthday: we have now been around for 11 years and continue going strong. 
You don't want to miss Elyas and celebrate with us? Then click HERE to secure your online tickets.We can't wait to see you there.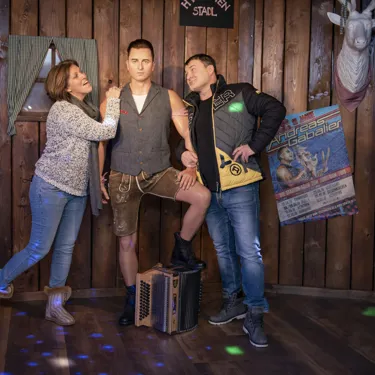 Long live (winter) sports! Winter fun at Madame Tussauds Vienna!
Long live (winter) sports at Madame Tussauds Vienna: From now on, the completely modernized sports area revolves around the full winter experience: from skiing, to VR ski jumping to dancing with your favorite après ski stars!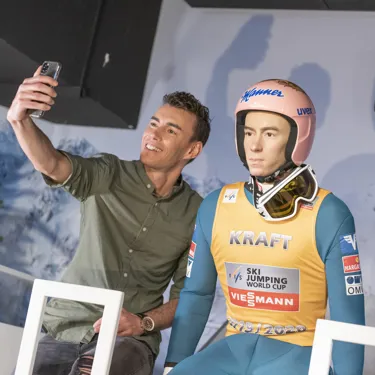 Stefan Kraft unveils wax figure
A very special honor was given to Stefan Kraft: The successful ÖSV ski jumper unveiled his first own wax figure at Madame Tussauds in Vienna as the first ski jumper in Madame Tussauds history!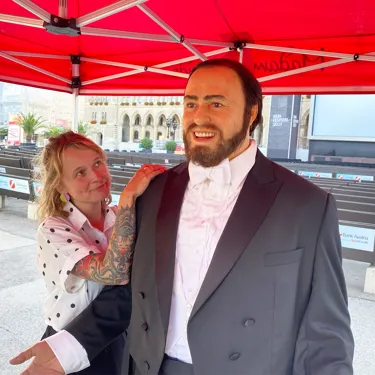 Luciano Pavarotti @ Vienna Film Festival
The wax figure of the famous Italian opera singer was a guest at the Vienna Film Festival and was available for lots of selfies with his fans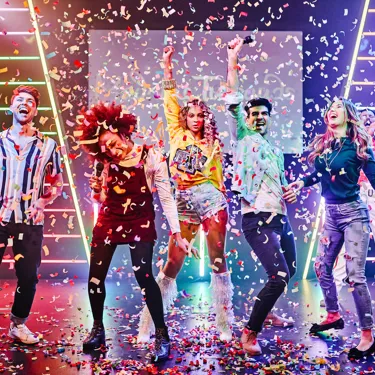 Beyoncé opens birthday year at Madame Tussauds Vienna
The cat, no bee, is out of the bag: Superstar Beyoncé Knowles can now be seen at Madame Tussauds Vienna and opens - right on time with the start of the summer holidays - the birthday year of our attraction, as we are celebrating our 10th anniversary. Celebrate with us!