Stefan Kraft wax figure announced at Madame Tussauds Vienna!
Thursday 23rd September 2021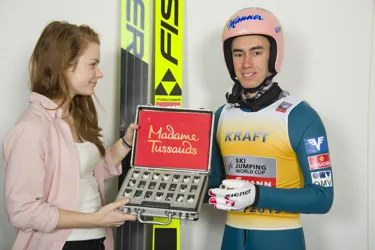 Madame Tussauds Vienna will soon unveil a brand new wax figure: The likeness of ski jumping star Stefan Kraft will be presented on October 4th and will join sporting legends such as Hermann Maier, David Alaba and Gerhard Berger in the sports area. Kraft will personally launch the wax figure.
The 28-year-old from Salzburg, who has so far achieved 21 World Cup victories and a total of 72 podium positions, is two-time overall and ski flying World Cup winner, has won 12 World Cup medals and holds the ski flying world record (253.5 m), is one of Austria's most successful ski jumping athletes. Despite his busy schedule, he already took the time in December 2019 to take part in a three-hour sitting. Hundreds of precise measurements and reference photos were taken by the artists who flew in from London. Kraft and his team worked closely with the attraction to make sure the wax figure looks as real as possible.
Stefan Kraft says: "I was a bit surprised by the request from Madame Tussauds, but of course I accepted immediately. I have already visited a Madame Tussauds twice and I would never have thought that I would be there myself, among all the stars. A really cool thing and a great honor."
Just in time for the start of the winter season, visitors can look forward to a converted sports area including an interactive ski jump and gondola as a photo opportunity. The revelation is also very promising from a historical point of view: never before in the worldwide history of Madame Tussauds has a ski jumper been revealed as a wax figure.
Arabella Kruschinski, General Manager of Madame Tussauds Vienna, says: "Stefan Kraft has consistently delivered great results in the World Cup for years. So it's no wonder that our visitors wanted to see him as the first ski jumper in our attraction. We are sure that they will have a lot of fun with the setting, which took three months from construction to completion. "
Fans of Kraft should keep their eyes open on Madame Tussauds Vienna's social networks in the coming days for a Meet & Greet, which will take place on the day of the unveiling.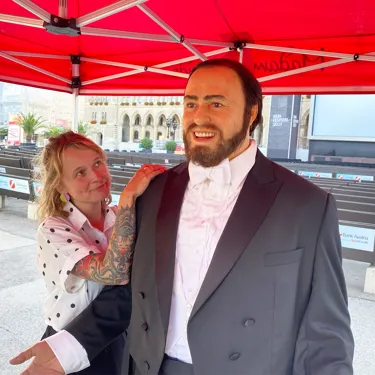 Luciano Pavarotti @ Vienna Film Festival
The wax figure of the famous Italian opera singer was a guest at the Vienna Film Festival and was available for lots of selfies with his fans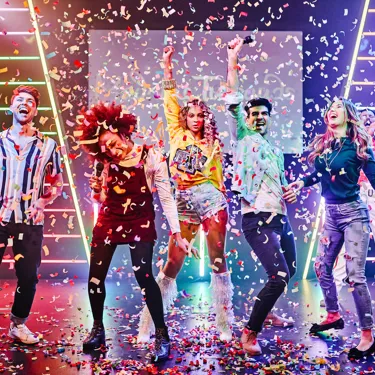 Beyoncé opens birthday year at Madame Tussauds Vienna
The cat, no bee, is out of the bag: Superstar Beyoncé Knowles can now be seen at Madame Tussauds Vienna and opens - right on time with the start of the summer holidays - the birthday year of our attraction, as we are celebrating our 10th anniversary. Celebrate with us!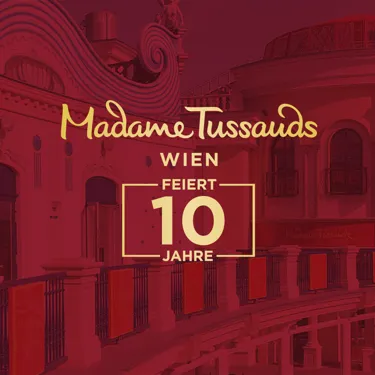 Madame Tussauds Vienna celebrates 10th anniversary
For a whole year there will be celebrations with several figure highlights and surprises up ahead!