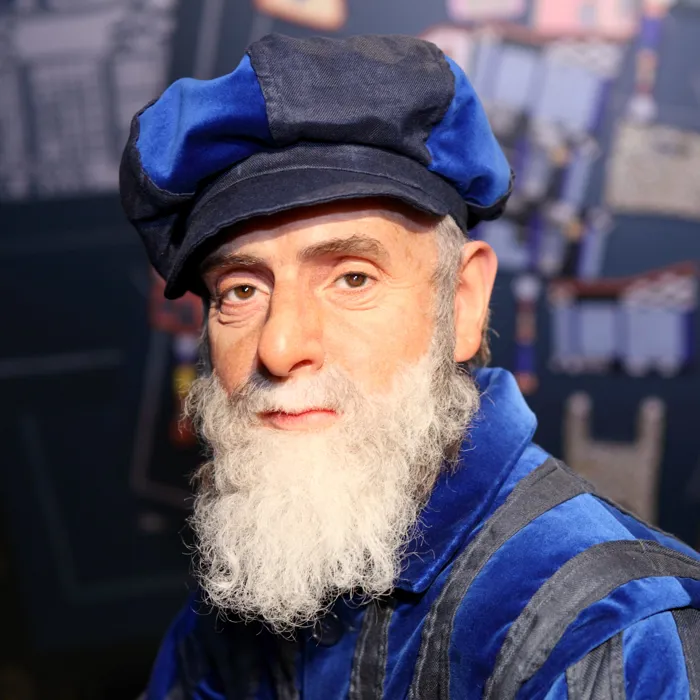 Friedensreich Hundertwasser im Madame Tussauds™ Wien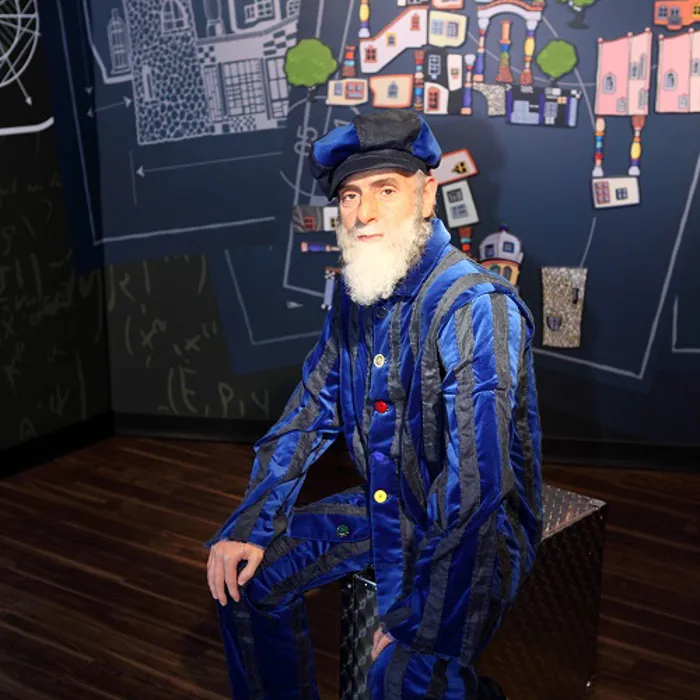 Friedensreich Hundertwasser als Wachsfigur im Madame Tussauds™ Wien
"The straight line leads to the downfall of humanity":
A painter and architect, Friedensreich Hundertwasser became one of the best-known contemporary Austrian artists of the 20th century. Hundertwasser's work used bold, bright colours and organic forms, and was strongly inspired by nature. His real name was Friedrich Stowasser, his pseudonym Hundertwasser (by which he is known worldwide) comes from sto in Slavic languages, meaning "hundred".
From the early 1950s he began to focus on architecture, designing colourful buildings with irregular features. The Hundertwasser apartment block in Vienna has uneven, undulating floors, which he claimed are a "melody to the feet".
Hundertwasser was so prolific and multi-talented that as well as paintings and buildings he also found time to design coins and stamps for Austria, Senegal and the UN, and a flag for New Zealand. Born on 15th December 1928 in Vienna. He died in the year 2000 at sea on the RMS Queen Elizabeth 2.