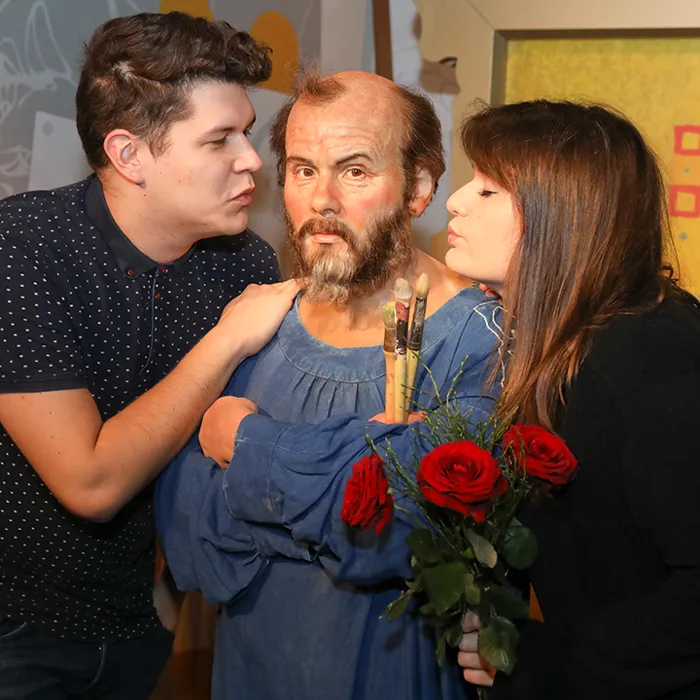 Facts about the famous Austrian painter:
He was born on 14th July 1862 in Baumgarten, Austria and died on 6th February 1918 in Vienna. He was the son of a poor engraver, artistic talent ran in the Klimt family. Gustav's brother Ernst, also an engraver, worked closely with him at the School of Applied Art in Vienna and brother Georg was a talented sculptor and designer, who made many of the frames for Gustav's paintings.
Traditional public commissions dominated Klimt's early life as an artist but in 1897, he co-founded the Vienna Succession, a group of artists discontent with the prevailing conservatism in works being produced in Austria at that time.
Klimt used a wide range of materials in his works, such as paints, coloured chalks, graphite and gold! His use of gold can be seen clearly in his paintings Portrait of Adele Bloch-Bauer I (1907) and The Kiss (1907/08).