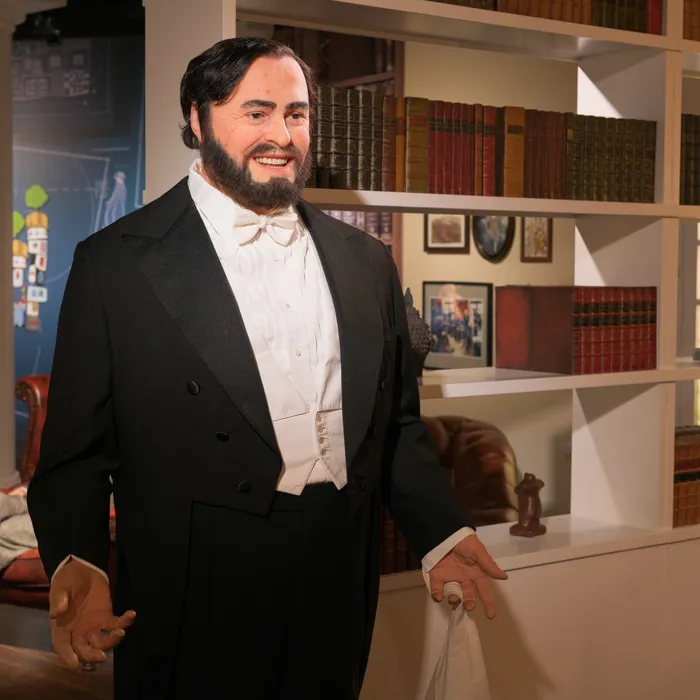 Luciano Pavarotti als Wachsfigur im Madame Tussauds™ Wien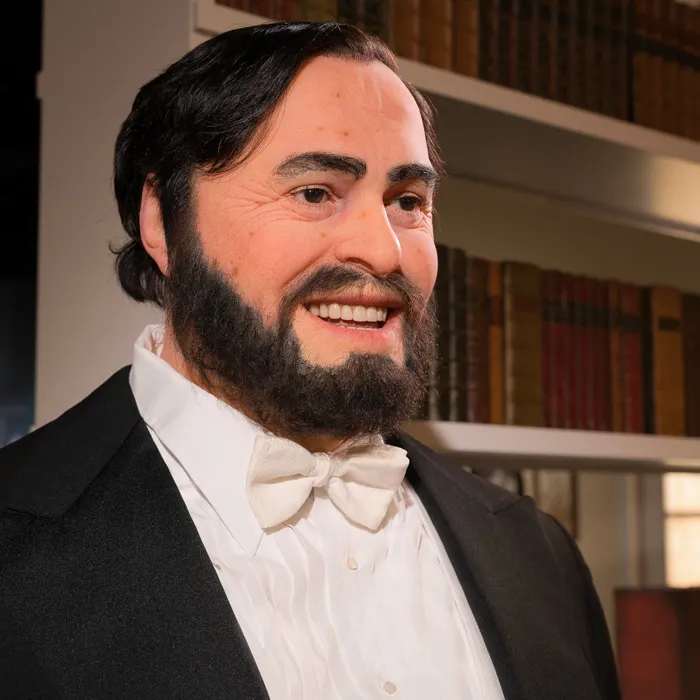 Luciano Pavarotti im Madame Tussauds™ Wien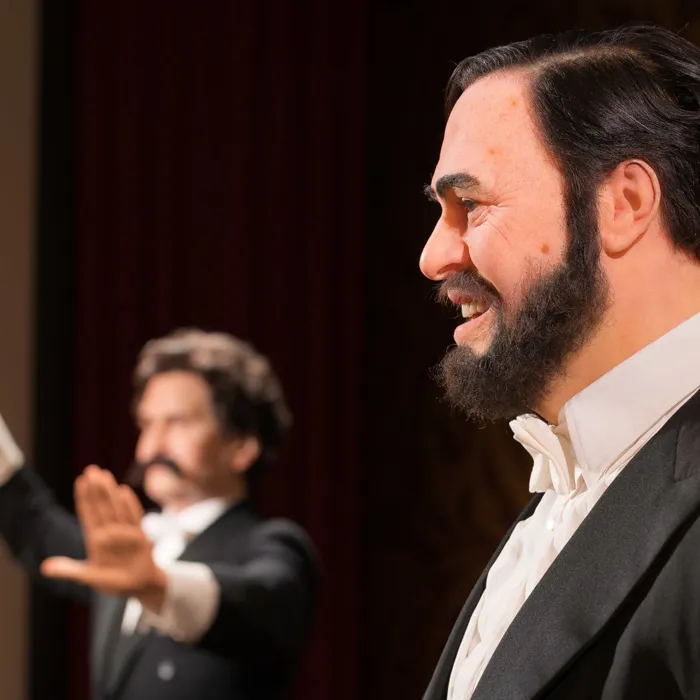 Triff Tenor Luciano Pavarotti im Madame Tussauds™ Wien
Facts about the Italian Tenor:
He was born on 12 October 1935 in Modena, Italy and died on 6 September 2007. He was an Italian operatic tenor who also crossed over into popular music, eventually becoming one of the most commercially successful tenors of all time. Even though he was one of the world's most talented opera tenors it didn't stop Pavarotti singing with pop stars - he crooned with The Spice Girls and U2!
Pavarotti was also noted for his charity work on behalf of refugees and the Red Cross, amongst others. He died from pancreatic cancer on 6 September 2007. Pavarotti was a painter too! His work was featured in a New York exhibition in 1986. He sung the most recognisable World Cup song of all time, Nessun Dorma (1990), but did you know he was going to be a footballer before he became a singer?
On the occasion of his 80th birthday (12th October 2015), the wax figure of Luciano Pavarotti was unveiled in Madame Tussauds Vienna. Together with Dir. Ioan Holender who welcomed the wax figure and Pavarotti Competition winner Margarita Gritskova of the Vienna State Opera, the launch took place.