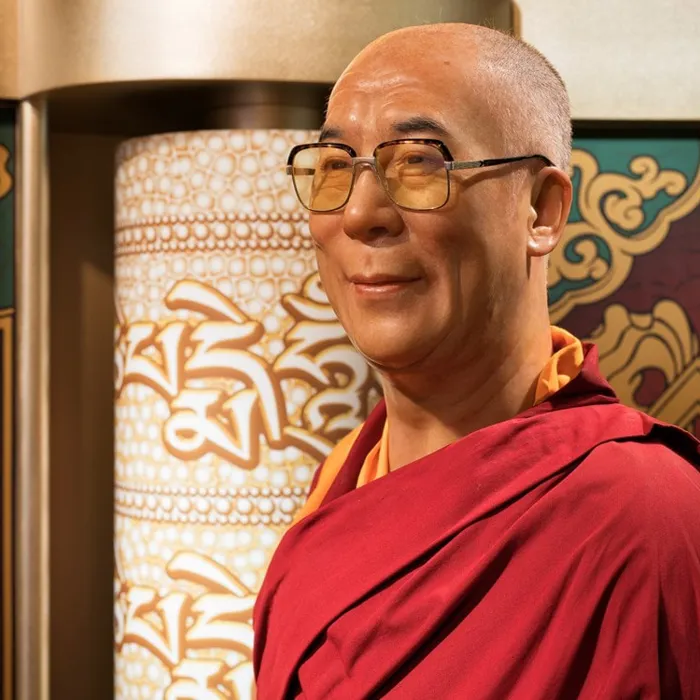 Der Dalai Lama als Wachsfigur im Madame Tussauds™ Wien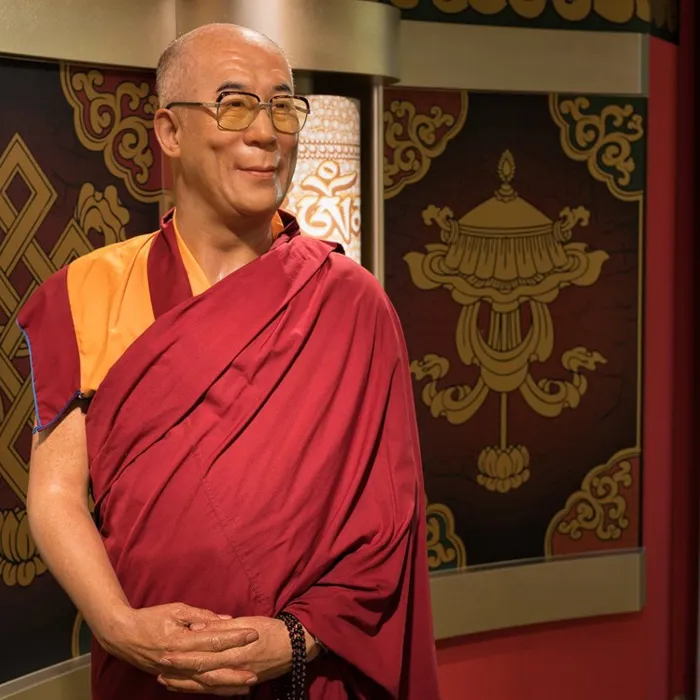 Der Dalai Lama im Madame Tussauds™ Wien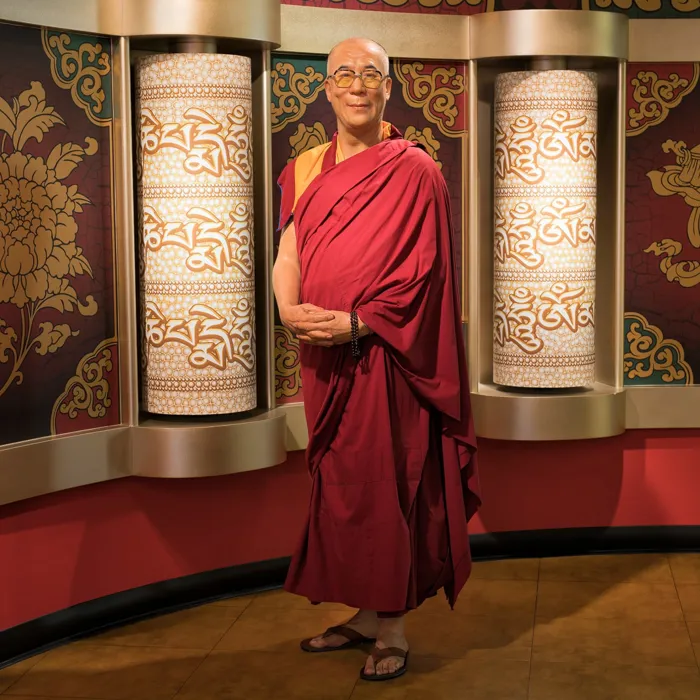 Triff den Dalai Lama im Madame Tussauds™ Wien
Did you know...
His Holiness, the head of State and the spiritual leader of Tibet, was born as Lhamo Dhondrub 80 years ago in Tibet in the Himalayas, and renamed Tenzin Gyatso as the 14th Dalai Lama. He was born fifth of seven children to a farming family in the village of Takster, North-East Tibet. With 2 years he was taken away from home in the palace of Llasa, the capital city of Tibet, because it is believed that he was the reincarnation of the 14th Dalai Lama.
In 1989 he was awarded the Nobel Peace Prize for his efforts in representing humanitarian ideals, and has received over 84 other awards, honourary doctorates and prizes. He is the first Nobel Laureate to be recognised for his concern for global environmental problems. He is also very active in the Social Media like Facebook and Instagram. Did you know that he has more than 10 million fans on Facebook?
The Dalai Lama's figure was sculpted from a sitting in 1993 and he personally unveiled it in Madame Tussauds' London attraction. In Madame Tussauds Vienna we much attention has been payed on on the settings of the Dalai Lama. Therefore his wax figure is standing in front of Tibetan prayer rolls and Tibetan prayer flags - a sign of peace.