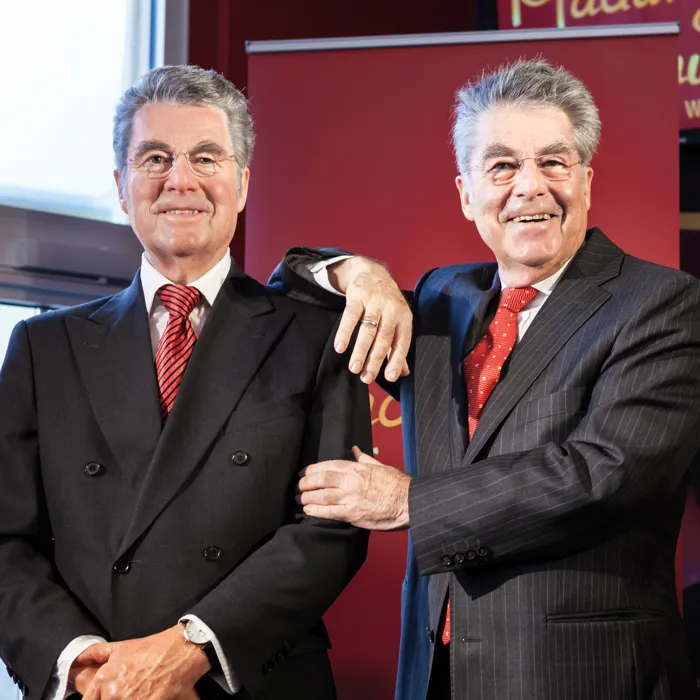 Heinz Fischer neben seiner Wachsfigur im Madame Tussauds™ Wien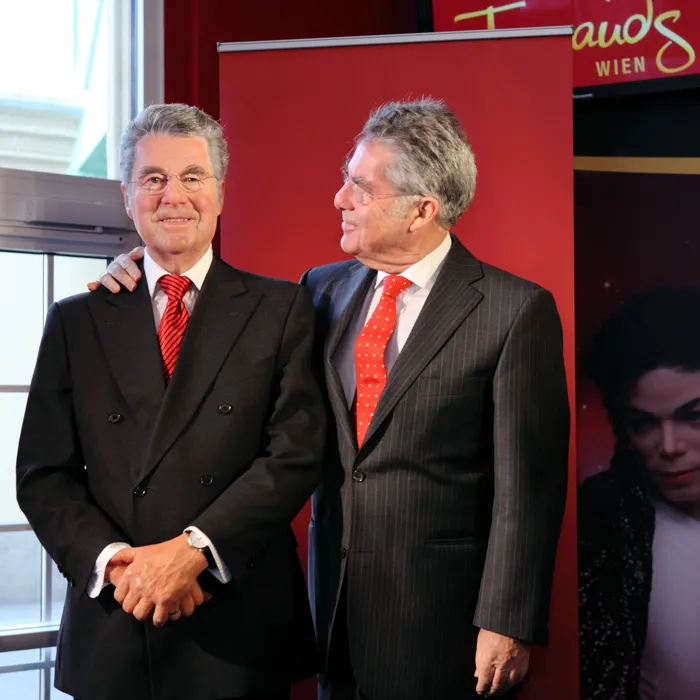 Ehemaliger Bundespräsident Heinz Fischer neben seiner Wachsfigur im Madame Tussauds™ Wien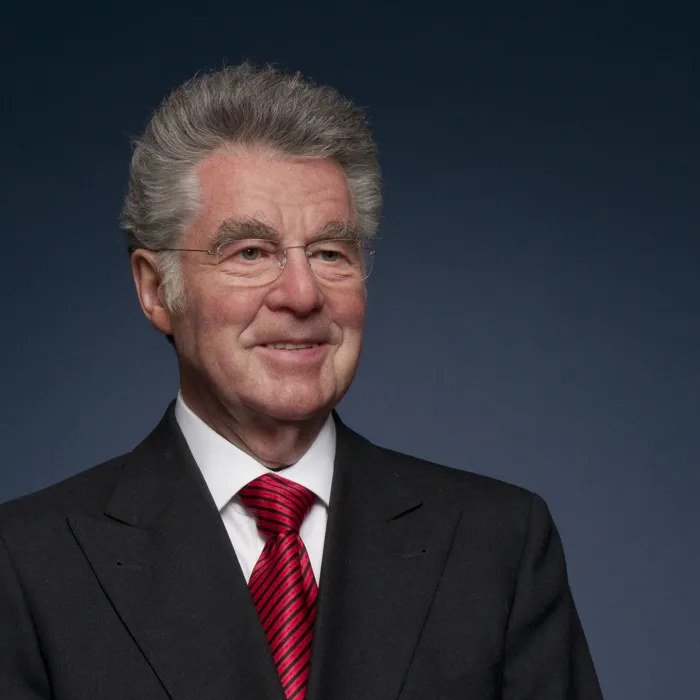 Heinz Fischer als Wachsfigur im Madame Tussauds™ Wien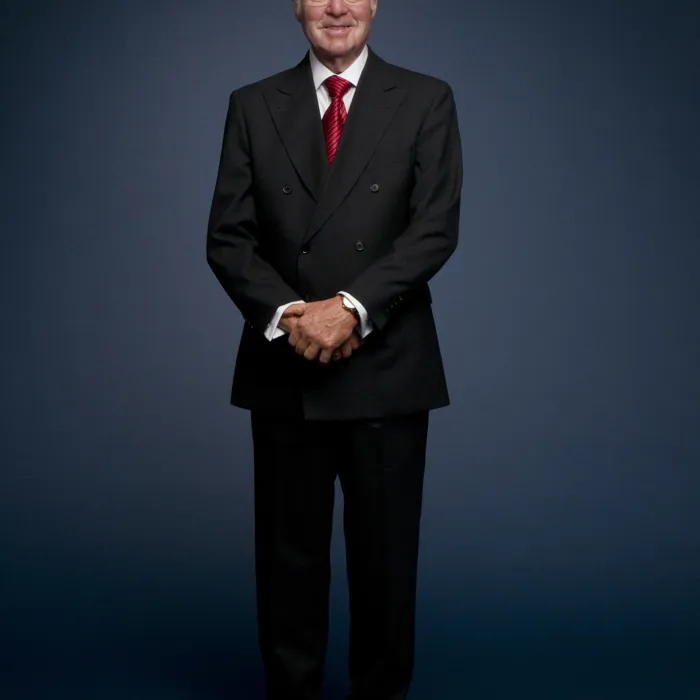 Heinz Fischer im Madame Tussauds™ Wien
Did you know..?
Heinz Fischer first took office as the President of Austria in 2004. He has spent most of his life in politics. After completing a law degree from the University of Vienna in 1961 he joined the Social Democratic Party, and entered parliament as a deputy in 1971. During his years in parliament he served as Science and Research Minister between 1983 and 1987, and went on to be elected Parliamentary President in 1990.
Outside of his political life, Heinz Fischer is said to enjoy mountain climbing and listening to jazz music. He has been married to his Swedish-born wife, Margit for 35 years.
On April 1st 2011, he opened the attraction (as President-in-Office at that time) and donated his favorite tie to his wax figure.