Could you be the star of our new Marvel 4D movie?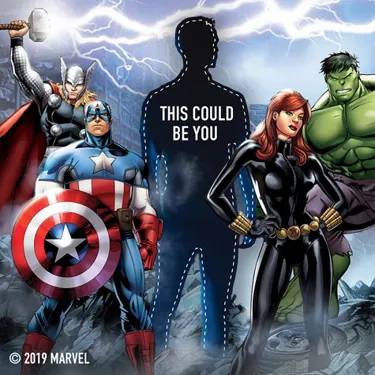 On 13th July 2019 we will be hosting open auditions in search for one lucky individual to star in our new global Marvel 4D film experience, premiering next year (2020).
Whether you are a budding amateur actor or major Marvel fan, all you have to do is email us and tell us why you should be the star of our new Marvel film. If successful, you will then be given details of your exclusive audition. Find out more here.
Auditions are taking place in six cities across the world, starting with the home of Marvel in Madame Tussauds Hollywood and ending at the original Madame Tussauds in London. Entries will then be judges by a panel made up of representatives from Marvel, Madame Tussauds and Pure Imagination.
The 4D film experience can be found in The Marvel Super Hero Zone and brings to life the legendary Marvel comics using 3D film technology with additional thrilling special effects, including wind, water and smell.