The Spirit of London celebrates its 30th birthday and you're all invited!
Thursday 25th May 2023
the Spirit of London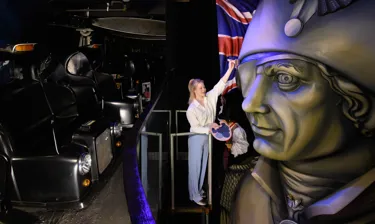 As part of the birthday festivities our specialist engineers and studio artists were photographed applying the finishing touches to the iconic Spirit of London ride ahead of its 30th anniversary week, ensuring the ride looks its absolute best in anticipation of the popular bank holiday weekend and May half term.
Our highly skilled engineers and expert studio artists scaled scaffolding to clean and repaint the larger-than-life replica of Nelson's Column, as well as servicing 87 taxis, polishing 174 head and tail lights and putting the finishing touches to 80 figures' outfits, hair and makeup throughout the historical ride.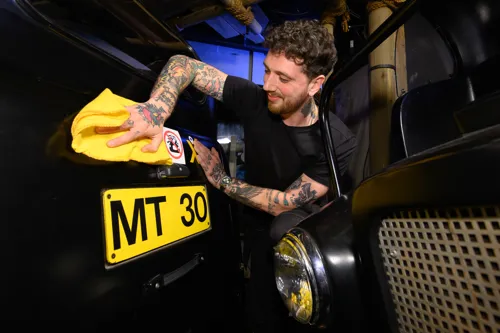 Since the ride was first opened by former prime minister John Major in 1993, the Spirit of London has seen over 50 million guests enjoy a journey through the capital's history from the comfort of London's iconic black cabs. Excited visitors can witness the historical and cultural events that have shaped London into one of the greatest cities in the world; starting out in Tudor England with streets ravaged by the plague and the Great Fire of London, moving through to a towering Nelson's Column recreation, then coming face to face with Winston Churchill rallying the nation in WW2, before ending up celebrating the swinging 60s and fashion forward 80s in exuberant technicolour.
In addition to giving the ride a spruce for its big day we're also excited to offer, for one week only, free entry to anyone also turning 30. Guests sharing a birthday week with our historical ride can take advantage of the offer by simply presenting a valid ID showing their milestone birthday falls over the bank holiday weekend or May half term. The offer runs from Saturday 27th May until Sunday 4th June. Terms & Conditions apply*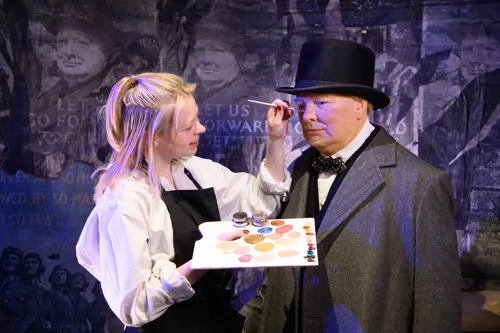 On celebrating the Spirit of London's birthday at the attraction, Tim Waters, General Manager at Madame Tussauds London, said: "Talk about a brush with history!
"Our talented team have done a fantastic job putting the finishing touches to the moments that have made London what it is ahead of this very special milestone anniversary for our beloved ride.
"We hope anyone else celebrating a 30th birthday visiting over the blockbuster bank holiday and half term week will enjoy a free ride on us, and add to the wonderful memories made on the Spirit of London by the millions of visitors and celebrity guests that have hitched a ride in one of our iconic black cabs over the past 30 years."
Madame Tussauds London T&Cs state:
Free entry will only be granted between Saturday 27th May 2023 – Sunday 4th June 2023 to those that meet the 30th birthday criteria
To redeem free entry an official form of photo ID must be presented on arrival at the attraction. The date of birth must fall between 27th May 1993 – 4th June 1993 but can redeem entry on any day during Saturday 27th May 2023 – Sunday 4th June. All other visitors will need to pay for entry.
Free entry may only be redeemed once per person celebrating their 30th birthday between Saturday 27th May 2023 – Sunday 4th June 2023.
Free entry cannot be used in conjunction with any other offer.
Any tickets previously purchased cannot be refunded.
Madame Tussauds London reserves the right to refuse free entry in cases where the above terms and conditions are not met.