Madame Tussauds, Culture Capital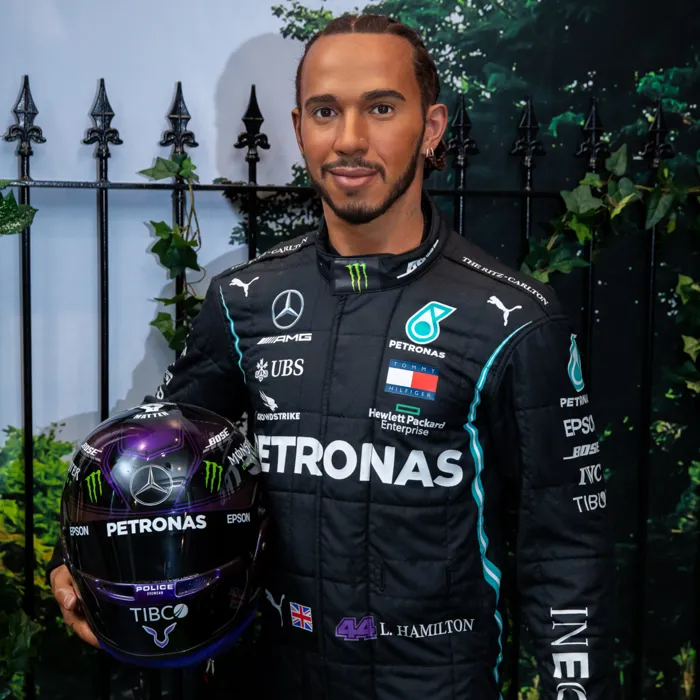 Lewis Hamilton at Madame Tussauds London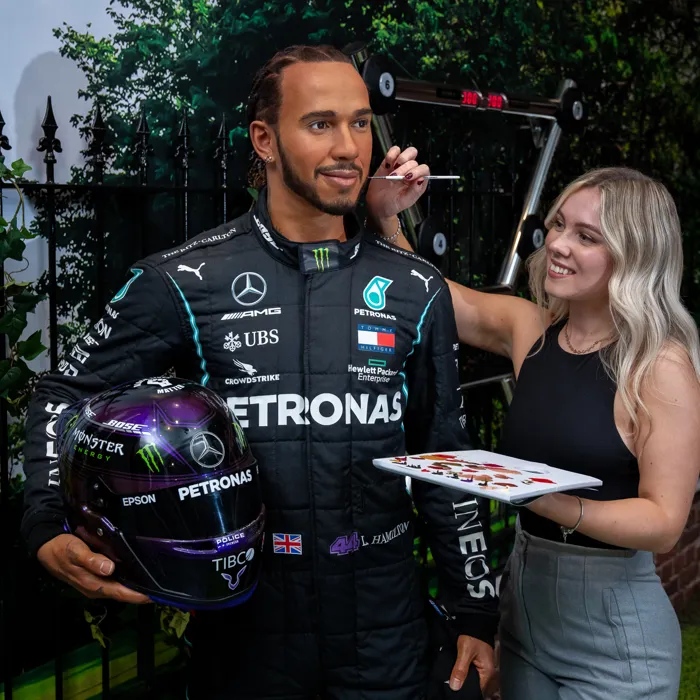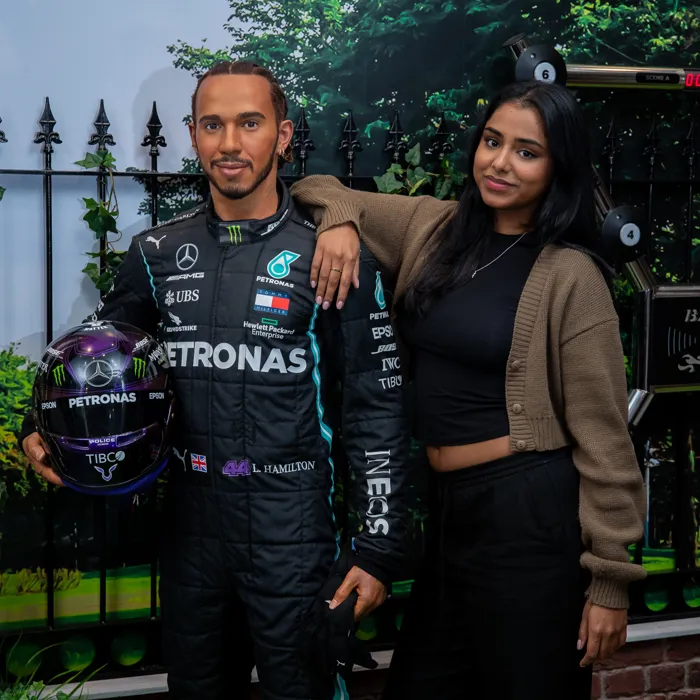 About the famous figure
Hamilton holds the record for the most Grand Prix wins in Formula 1, surpassing the previous record set by Michael Schumacher. His aggressive driving style and consistency have contributed to this achievement.

Lewis is the first black driver in Formula 1, and he's been an outspoken advocate for diversity and inclusion in motorsports. He's played a key role in promoting diversity and addressing racial inequality in the sport.

Lewis is involved in various charitable initiatives, including the Hamilton Commission, which aims to increase diversity in British motorsports.

Hamilton has been driving for the Mercedes-AMG Petronas Formula One Team since 2013, and this partnership has been one of the most successful in Formula 1 history.
Lewis Hamilton is an avid dog lover and has several furry companions. He often shares his love for his dogs on social media, and his four-legged friends play an important role in his life outside the fast-paced world of Formula 1.
Explore our areas
Use the interactive map to find your way around Madame Tussauds London