Come behind the scenes with us as a brand-new documentary airs on ITV next week!
Thursday 16th December 2021
Documentary, TV, Little Mix, Mo Salah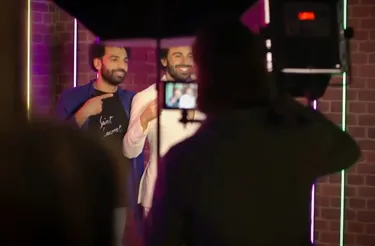 There's only one way to really know you've made it as a celebrity – and that's to be immortalised at Madame Tussauds. Now, for the first time, we are opening our world-famous doors for ITV viewers to reveal exactly what goes on behind the magic in a new documentary.
Filmed across a year at Madame Tussauds London, our sister location Madame Tussauds Blackpool and the Merlin Magic Making studios, viewers can follow the creation and launch of Little Mix's figures as well as YouTube superstar DanTDM.
You'll also be able to see the moment Liverpool star, Mo Salah, came face-to-face with his wax likeness for the first time, travelling to the attraction after hours straight from scoring in a Premier League match.
Viewers will also get an unprecedented insight into our plans for the future, using advanced data analytics to work out who we launch next and how the attractions will evolve in the future.
You can watch 'Madame Tussauds The Full Wax' on ITV1 this Wednesday 22nd December at 9pm.
#TheFullWax