Book online in advance and save up to 20%
Reschedule your tickets for free
Visit 3 top London attractions from just £45
Book online in advance and save up to 20%
Reschedule your tickets for free
Visit 3 top London attractions from just £45
Please note
Tales from the Chamber is currently closed, but you can still get up close with over 150 figures of your favourite celebrities and cultural icons of the past and present! 
Find out more here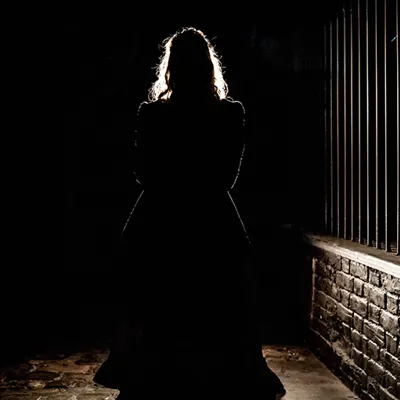 This is now closed
This Halloween, for two weeks only, take a chilling trip through some of the darkest, most gruesome true crime stories from the original Chamber of Horrors at Madame Tussauds London. This experience will run from 19th October until 3rd November inclusive and is recommended for those aged 15 and above. Tickets cost £6 in addition to your standard entry ticket, or purchase a Premium ticket for Fast Track entry to the attraction plus Tales from the Chamber.
About the experience
Tales from the Chamber transports you into the stories of real murders which were once featured in the original Chamber of Horrors. 
Britain, North America and Canada were gripped by the cross-Atlantic manhunt to track down Dr. Hawley Harvey Crippen down following the discovery of a headless corpse in his basement, believed to be his wife. Join Detective Chief Inspector Walter Dew as he searches for the doctor and his lover.
Expert pathologist Bernard Spilsbury is searching for a link between the deaths of three women, all found in bath tubs. Could it be possible that George Joseph Smith was guilty of them all?
24-year-old Mary Eleanor Pearcey brutally murdered her lover's wife and child and transported their lifeless bodies in a pram before dumping them on Hampstead Heath. When police came to Pearcey's home the walls were covered in blood and she was acting erratically, but she tried to explain away the blood. Will she convince you of her innocence?
William Burke and William Hare committed 16 killings over the period of roughly 10 months sold each body for profit. As you enter a dimly-lit graveyard, try not to meet the same end...